More Than Just Machines – Full Service & Support
Peening Technologies is proud to offer our customers a full roster of additional support services through our experienced team of technicians and process engineers. Whether it is routine maintenance or complete turnkey process development, we are here for you.
Process Development Services
We bring experience having been in business for over 55 years.
Cost effective Almen fixtures using our patented design method.
Part holding fixture design and fabrication.
Masking options for various applications.
Application-specific, recipe driven programs.
Saturation curve generation.
Testing and documentation of technical plan.
Consulting services.
Engineering Source Approval (ESA) / process verification support.
As part of our factory acceptance testing, Peening Technologies utilizes comprehensive testing methods to ensure the accuracy and repeatability of our positioning systems and process controls. We also offer periodic inspection and calibration services to maintain these accuracies and extend the productivity and performance of our machines. These documented inspections are invaluable in meeting specification requirements.
Our on-site team brings the specialized tools and equipment that are required for many of these tests, especially shot flow catch, air pressure testing, and robot alignment. These services may be scheduled according to the specific needs of the customer and/or the duty cycle of the machine.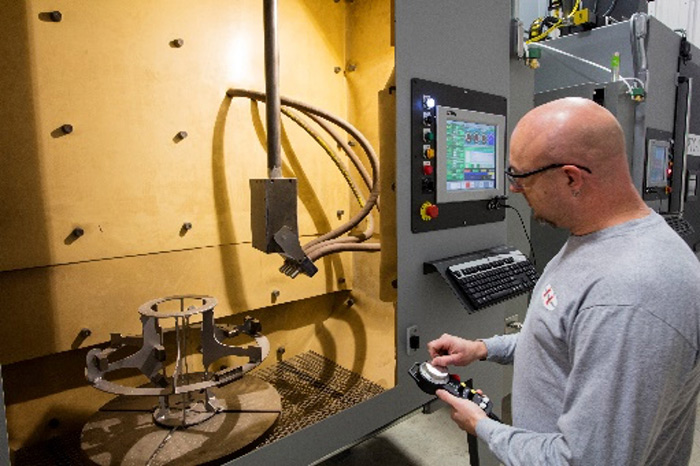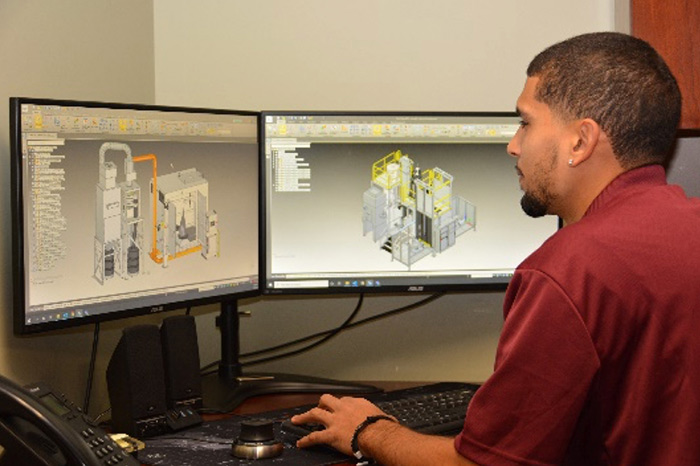 Preventative Maintenance Service
Preventative maintenance (PM) is required to ensure full machine functionality.
PM should be implemented and documented by qualified personnel familiar with the machine and processes.
Based on your machine's configuration and your capabilities, we will work with you to design a maintenance plan to fit your needs.
Our standard coverage includes inspection of needed items to ensure full functionality, a general cleaning and care of the machine, and installation of agreed upon service items. The customer is also notified of any concerns discovered during the inspection.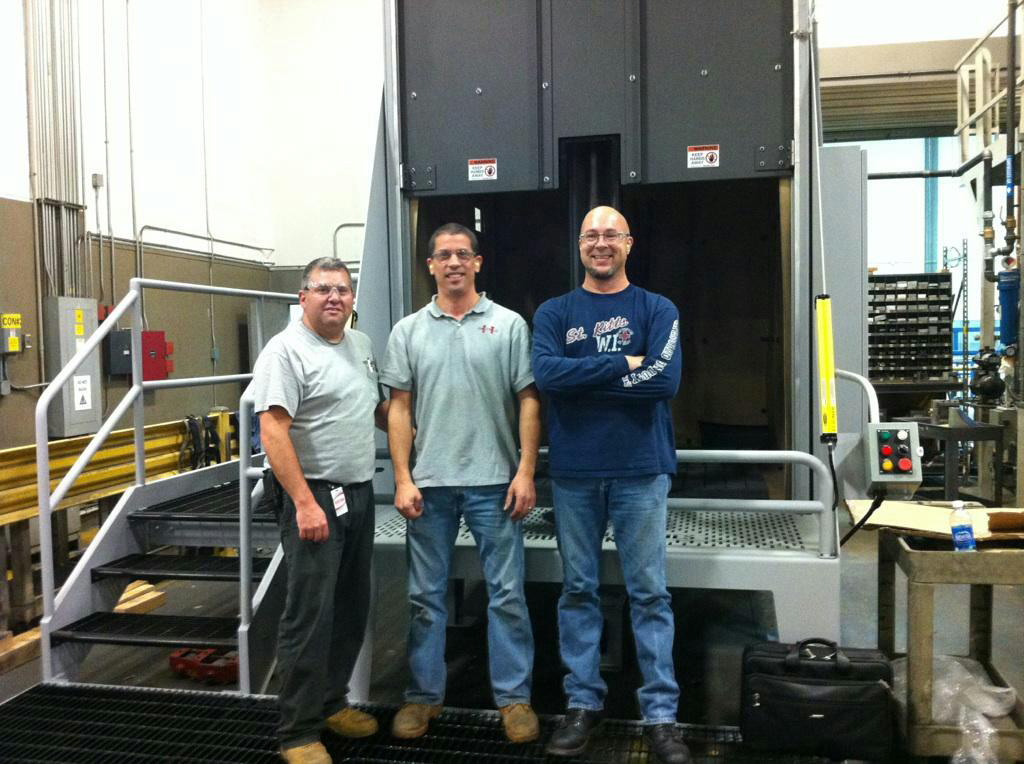 Shot Peening and Abrasive Blasting Machine Upgrades
Upgrade your existing machine with an Allen Bradley or Automation Direct PLC with color HMI.
Recontrol an old CNC machine with a Fanuc CNC or Rockwell PNC.
Fanuc or ABB robot upgrades.
Add or upgrade automation including nozzle motion, part motion, and loading options.
Enhance wheel machine operation with an updated control featuring Variable Frequency Drives (VFD) and MagnaValve®(s).
Available Upgrades Include:

Process monitoring and control.
MagnaValves® and FC-24 flow controls for shot peen media flow control.
Proportion-Air volume booster for air pressure control.
Flow sensors model for grit blast.