Equipment Sales & Service
SHOT PEENING & ABRASIVE BLASTING EQUIPMENT
We use what we build, now you can, too.
Shot peening in-house? We build and sell affordable CNC robotic shot peening equipment so you can own and operate the same high quality machines used in our state-of-the-art job shops.    
Whether it's a basic, single-gun grit blast machine, or a complex, multi-axis robotic machine jib crane and safety mats, we can build the machine your business needs.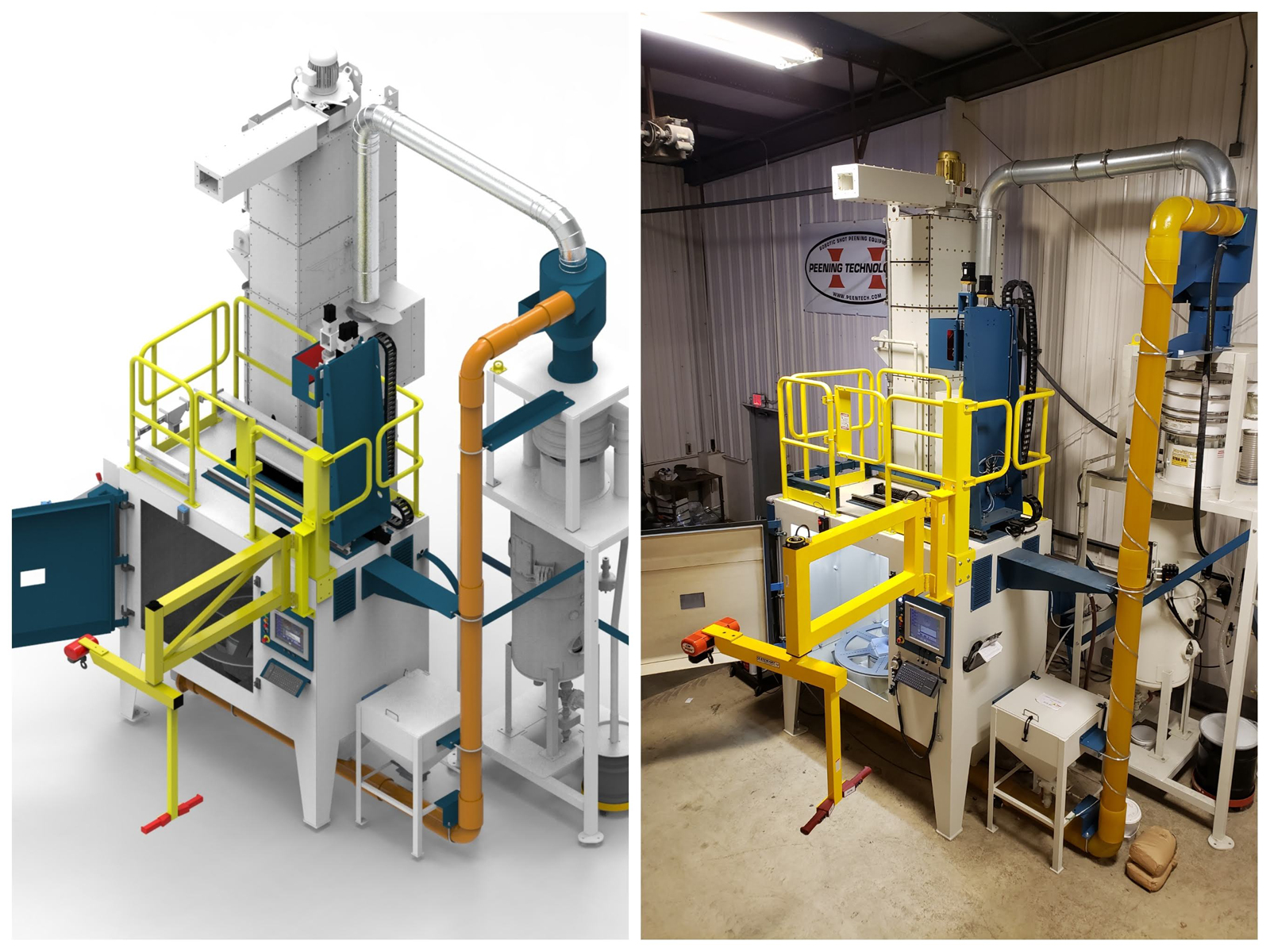 Peening Technologies Equipment, LLC, is proud to build state-of-the-art, affordable, computer controlled shot peening and abrasive blasting equipment.  These machines are the same ones that we use day in and day out in our own job shops.   
Our American-built machines provide state-of-the-art CNC equipment for those customers who may prefer to handle peening in-house.   
Our machines are designed to be cost-effective, streamlined, and easy to use.  We also offer complete process development services, which includes tooling design and development, machine programming, process qualification (Almen Strip testing), and process sheet documentation.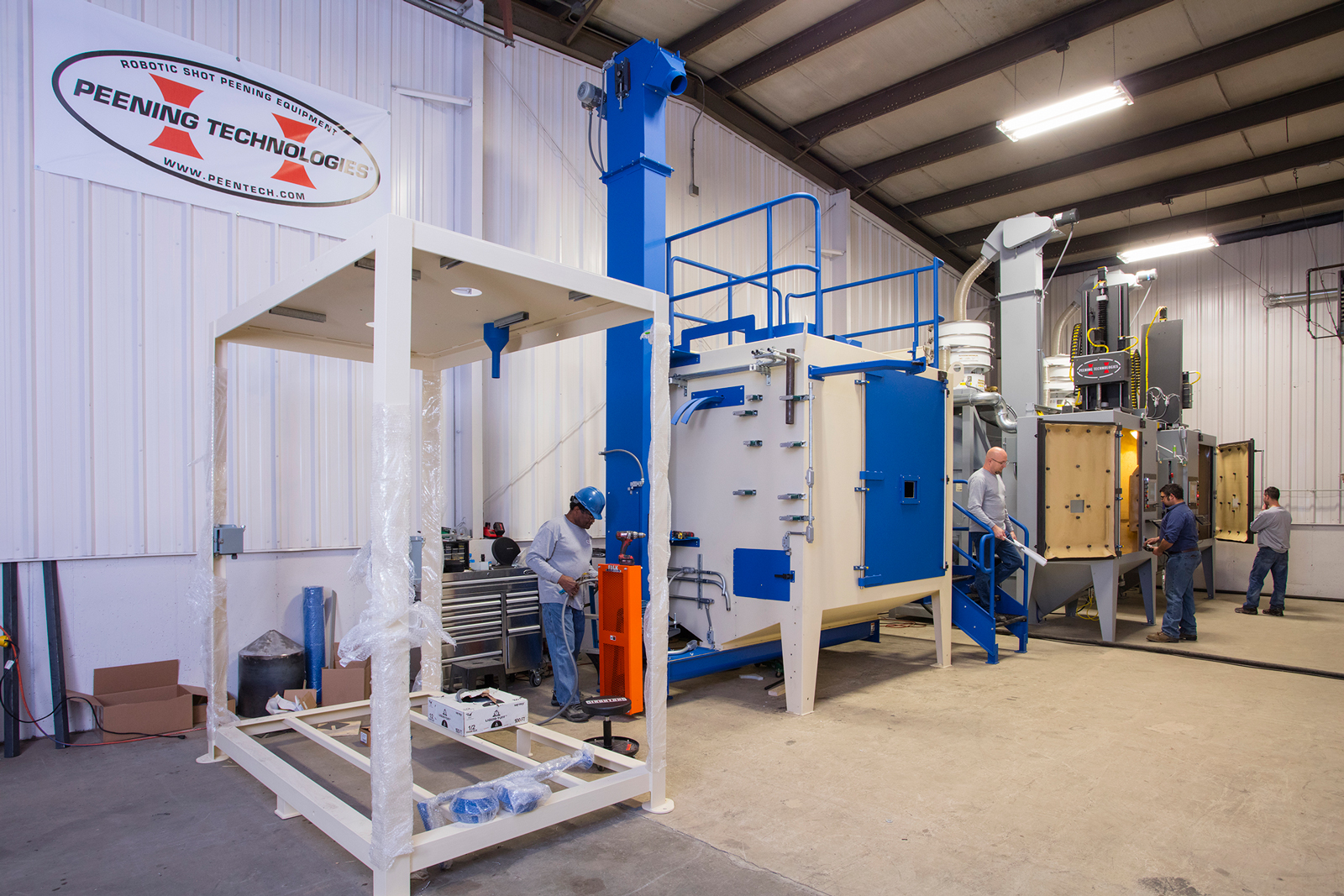 Computer or CNC control of all aspects of the process

 

Process data logging

Reduced cycle time

Complicated set-ups are a thing of the past

Repeatability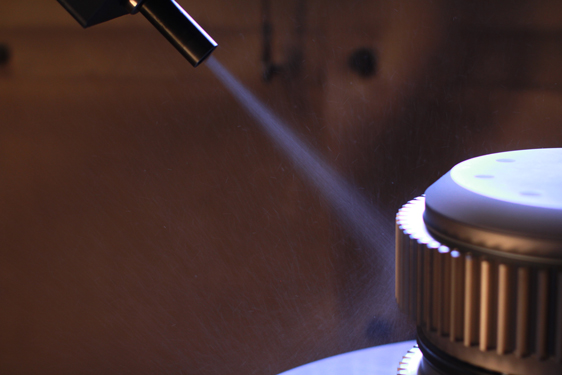 Visual Shot Peening is a machine process and data-logging control system developed by Peening Technologies. 
Peening Technologies Equipment Company designs and builds a wide variety of peening and grit blasting machines with a full range of capabilities. But whether large or small, simple or complex, our machines all feature our trademarked operator interface system software, Visual Shot PeeningTM. 
Visual Shot PeeningTM Graphical Interface software is a MS Windows, PC-based/CNC interface.  With this program the machine operator can monitor key process variables including motion, air pressure, shot flow, and program status, as well as a media sample timer, and alarm status.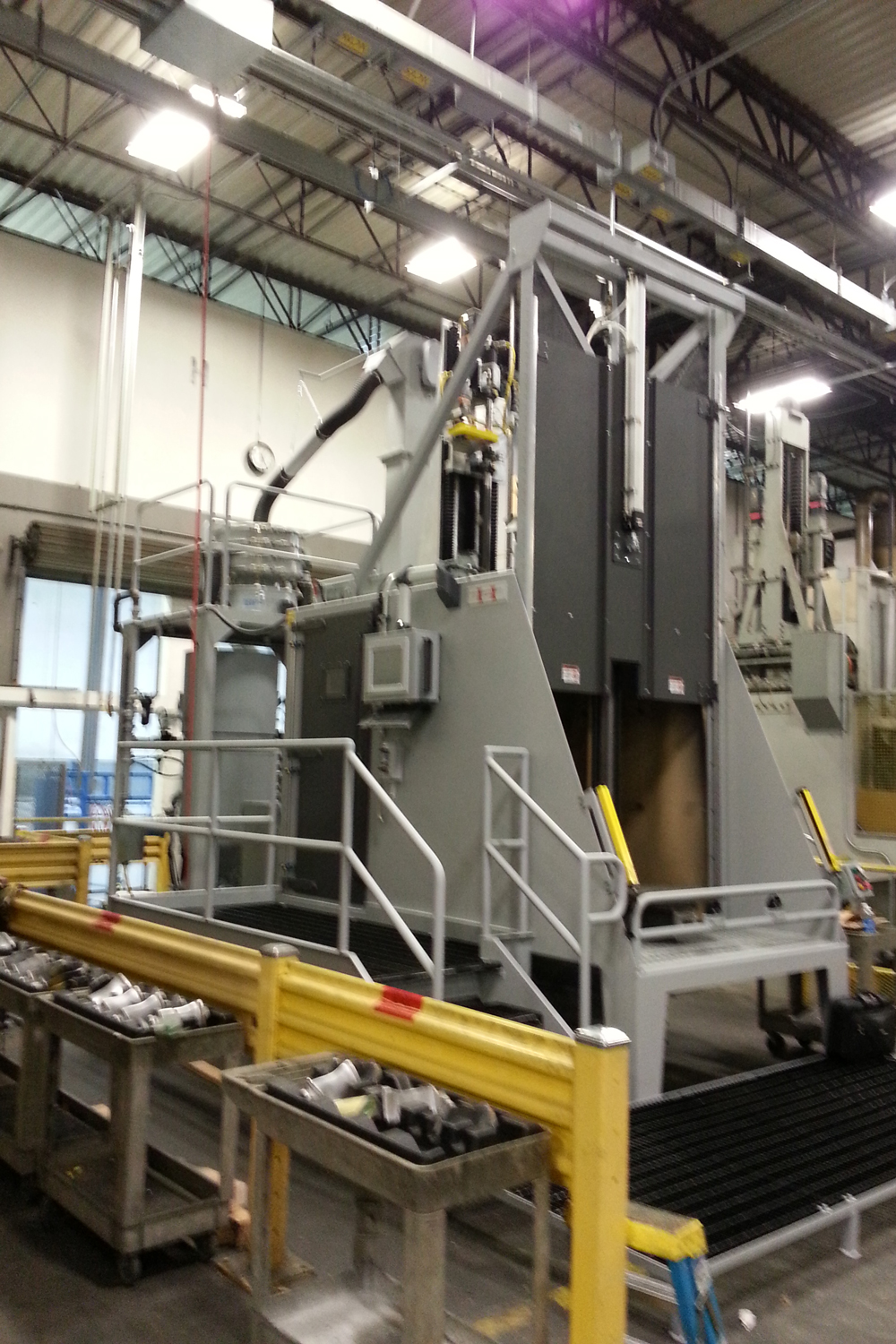 The software features include:
Programming:  Machine programming is written using the industry standard RS274G and M code system with custom G and M codes added to control the peening process.  The machine comes with factory supplied macros, and in most cases point to point programming is sufficient.  However, advanced users can program the peening robot themselves. 
Dry Run Capabilities:  The dry run mode screens allow the operator to test the program at fast speed.  The blast system and shuttle (if present) are disabled, allowing the cabinet door to be open during the dry run.   
Step-mode: Step mode allows the operator to step through each line of code for testing purposes. 
Data Logging:  The software provides continuous recording of process variables in accordance with AMS-2432. 
Media Use Timer:  Periodically, the size and shape of the peening media must be checked.  The media use timer is used to determine the frequency of this inspection.     
Machine Fault and Process Alarms:  These alarms alert the operator to potential problems.  Most faults allow for the option to continue the cycle.  Faults that could result in machine or part damage do not allow for continuation of the program.  Faults monitored include: Shot flow low or high faults, process pressure low or high faults, drive faults, open access doors, over travel limits, robot speed and condition, and reclaim faults. 
Remote Access:  We also offer a remote access module which allows Peening Technologies Equipment Company to access the machine remotely in order to upgrade programming, troubleshoot problems, and aid in process development. 
When we design our equipment we try to use many off-the-shelf components.  This helps us keep our costs lower.